EDIT: I forgot to include the rules I'm following so you can undershtand what I'm doing:
-If any pokemon faints at any given time (only one exception, I'll get to that just wait), it is pronounced dead, and goes into the grave box
-You can only use items you find in the wild or ones you obtain from others, no shopping allowed (the only exception is at the elite 4)
-If at any point in the game, your entire team faints, keep going, you can't just release your entire team lol
-You can only catch the first pokemon of each route. If you kill the pokemon or fail to catch it, you cannot catch any other pokemon in that route.
-Pokemon Center is usuable at all times
Duskeyn:
Oh yeah! Ungh, so close!
Mom: I'm home~!
Duskeyn:
Get the f*ck out of here woman, I'm masturbating!
Mom: See if I care
Anyways, want to go on a journey with your very own pokemon and pokedex?
Duskeyn: You mean get out of this house with a small animal into the dangers of the outside world even though I could get killed or raped? F*ck yeah I do!
Mom: Then go find this girl wearing a large green hat, even though there are so many people in this town that look like that.
Duskeyn:
*exits house*
Derp (rival): Hey~ how's it goin, I have a pkmn and blah blah blah, no strong trainers around here, so I heard you were gonna see that girl with the green hat, can I come? You have no option so LET'S GO!
Duskeyn: How did you... Nevermind, let's go... *finds Biancca*
Biancca: Hi, I heard you wanted a pokemon *takes out a large case from hat that's obviously smaller than the case* Pick one.
Duskeyn: How did you...?
Biancca:
DON'T QUESTION IT.
Duskeyn: Ok...? *Picks Snivy* I'll call you Sniveni (Sassy Nature).
Biancca: *takes out 2 pokedex from hat* here you two go, TO A JOURNEY YOU GO!
Derp: Wanna battle Duskeyna? Great!
*battles, I win*
Derp: Bye Duskeyna, see you later! *leaves*
Biancca: Wanna know how to catch a pokemon even though you know how? Great! Come with me! *drags*
Derp's sister: Take this to my brother and keep one for yourself, if you don't, I will track you down, chop off your head, and put it on a stick in the middle of the town.
Mom: Here, take these running shoes so now you get away from here EVEN FASTER!
*2 town maps obtained*
Duskeyna: But I! DAMMIT!
*5 minutes later*
Biancca: And that's how you catch a pokemon, any questions?
Duskeyn: Even if I had questions, you wouldn't answer them anyways!
Biancca: Bye! *leaves*
*runs into wild Patrat*
*commence epic catch*
Duskeyn: I'll call you Patrick (Serious Nature). LET'S GOOO!
*runs into Alder*
Alder: Hey~, why don't you come back to my place, and I'll be able to "train" you~
Duskeyna: No... I'm good.
Alder: Too bad, it's part of the story line, now let's go little girl.
*commence healing at pkmn center and following alder*
Alder: Ooo~ I see you have 2 town maps, go deliver that so no one worries that you're gone and we'll get right to your "training"
Duskeyn: Good, an excuse to get away from him...
*travels route 20*
Duskeyn: DAMMIT WHY DO YOU ALL WANT TO BATTLE
*runs into a patrat*
It's not like I wanted to catch anything this route anyways! *kills it*
*arrives at ranch*
Duskeyn: Just because it's a new area, I'm going to count this as a new route! *goes into grass*
A WILD MAREEP HAS APPEARED *catches*
Duskeyn: Hey there, I'll call you Mary (Lax Nature, yes it's female)
*tries to enter ranch*
Derp:
BATTLE ME! I WANT TO SEE YOUZ POOKEEYMANZ,
Duskeyn:
I don't want to!
Derp: TOO BAD, IT'S PART OF THE STORY LINE
*commence battle, me switching in and out because of dat tail whip, I win with no one fainting*
*insert random farmers*
Farmer #1:
THIS IS OUR FARM AND A HURRDEURR WENT MISSING GO FIND IT MOTHER F*CKERS!
Farmer #2:
YEAH, AND I'LL JUST BE HERE IF YOUR POKEMON GETS HURT TO PUT THEM TO SLEEP- I MEAN, HEAL THEM.
*Commence search against will*
*runs into trainer*
Random Derpette: Look at my cute little pokemon!
*Purloin used Assist* *Purloin used String Shot*
Duskeyn: Did that purloin just cough up cum all over my mareep? MARY RAPE IT!
Mary:
*commence epic lesbian rape*
Duskeyn and Derpette: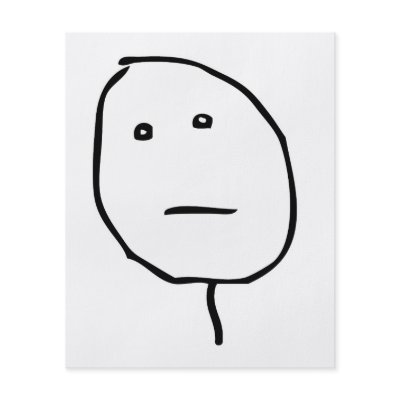 Duskeyn: I'll just go now... *takes Mary and runs*
Derp:
I THINK I HEAR IT, HURRY UP!
Duskeyn: CALM YO TITTIES I'M GOING!
*Finds herdier being taken by a plasma grunt*
Derp: HOLY SHIT BETTER GET THE TRAINER AND LEAVE YOU ALONE WITH THIS ADULT WHO IS OBVIOUSLY STRONGER THAN YOU AND CAN RAPE YOU IN THE TIME THAT I'M GONE! *runs off*
Duskeyn: Who are you?
Grunt: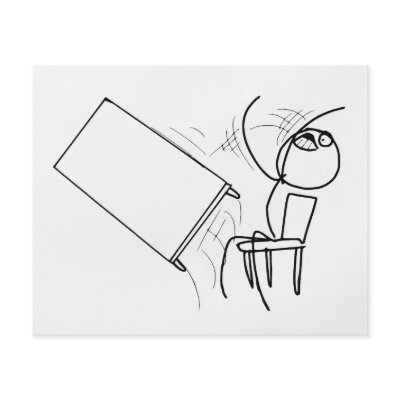 EVEN WHEN I DO SOMETHING BAD NO ONE KNOWS WHO I AM, I'M OUT OF HERE, TAKE YOUR F*CKING DOG!
Farmer #1: THANK YOU, HERE'S NOTHING TO SHOW OUR GRATITUDE!
*walks back to alder*
Alder: I knew you'd cum back
Now battle these children so I can see you in action
Child #1: He's holding us here against our will, please help
Child #2: I'm so scared
*beats the crud out of children*
Alder: Now how about you stay here with me a little
Duskeyn: LOLNOPE! *runs the faq out*
*runs into stranger who was just outside of the house*
Stranger: I wasn't going to watch you and Alder, here take this medal case, you get to keep it if you say nothing of this to anyone, understand? good. *leaves*
*is walking to home town*
Alder: Hey babe wait up! Here, take these berries and suck on them like you would someone's nuts for good luck, I'll be thinking about you, you should go to the gym in your home town so I can watch you in action some more...
*leaves*
*gets into town and enters gym* *sees it's like a school house*
Lady: I asked Alder if he would teach, but he said no, so someone else took it, he said this generation is too old for his liking or something.
Duskeyn: Oh what hell that would have been...
TO BE CONTINUED
And just before the gym is where I stopped playing. No one in my party fainted yet, so I think this nuzlocke is going okay so far, I'll probably grind off screen so I can beat the gym lol.


Last edited by Duskin Charm on Tue Oct 09, 2012 10:40 pm; edited 2 times in total